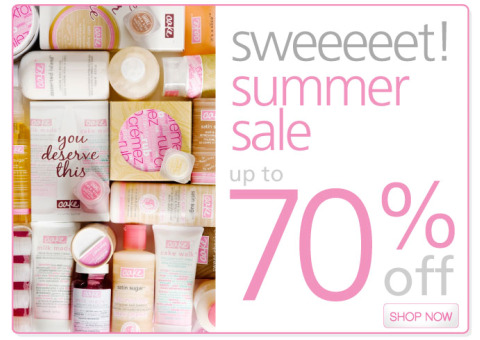 It's raining cake! Ah, that beloved company Cake Beauty is having a sale and offering a very nice discount of up to 70% off many of it's lovely products!
I urge you to purchase soon if you want to, because last time they had a sale, items went quick! They are already out of stock on several items!
In conjunction with this sale Cake Beauty Canada is also offering:
So you can take advantage of the freebie and maybe some free shipping if you stock up!
I have tried some of their products and the smell and texture are GORGEOUS. However, they are the only products I have ever in my life had an allergic reaction to! Which is so annoying because I was ready to become addicted to them! I love sweet smells and Cake Beauty is so decadent!