Buy $100 Potiron Home Decor Vouchers For $50 @ Pricedodger.com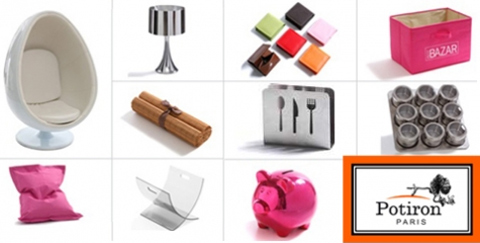 Pricedodger.com is another one of the group buy sites, similar to Groupon and Livingsocial who I sometimes post about here on Bargainmoose. For the next day and a half, they have a really good deal for Potiron.ca, who I have mentioned here on Bargainmoose in the past. On Pricedodger.com, you can buy $100 vouchers for Potiron.ca, for only $50!
When I first clicked through to Pricedodger.com, I was a bit annoyed because I thought it would force me to register just to see the deal, regardless of whether I wanted to buy or not. It brought up a pop up thing, asking me to register. I selected Toronto in the cities list, clicked subscribe without actually adding my email, then it let me go to the page without registering. So do that if you don't actually want to register without checking them out a bit first.
Potiron.ca recently launched in Canada, and they sell cool home decor items. The vouchers you buy just apply to products, not to shipping or taxes (pretty standard with these deals) though shipping is free on a $50 spend anyway. So you could choose $100 worth of items and you'd only be paying $50.
They sell some really cute table pieces, like these napkin holders for $6, this wizz electric salt / pepper mill for $17, the chocolate heart fondu set for $15, or this  RUBAN Espresso Cups & Saucers Set for $25.50.
Sabrina from Daily GTA deals sent me details of this offers – thanks!