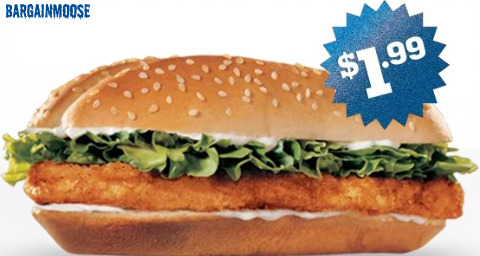 For the month of October Burger King is offering the Original Chicken Sandwich for only $1.99. I'm not sure how much it cost before, as I don't think I have ever been to a Burger King, but it sounds like a good deal. You get a nice chunk of chicken in a bun for a toonie (taxes extra).
It says 'at participating restaurants' so you might want to check to make sure your local Burger King is in on this deal. Oh, and if any of our Moosers know how much it cost before this promotion, drop us a line: I really prefer to know starting prices when I post deals and it would be of great help for comparison.
This deal expires October 31, 2010.