Did you know that you can register on BurgerKing.ca to receive promotional emails?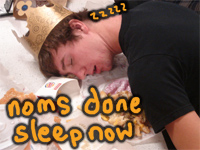 If you join online, they should start to send you out offers by email. I joined it yesterday, but I haven't had any emails through yet. Hopefully there will be some nice juicy coupons for juicy burgers!
Remember, click the email discounts tag below to see more offers like this.
Thanks 摩根!
Hmmmmm which you you prefer? Burger King or Mickey D's?