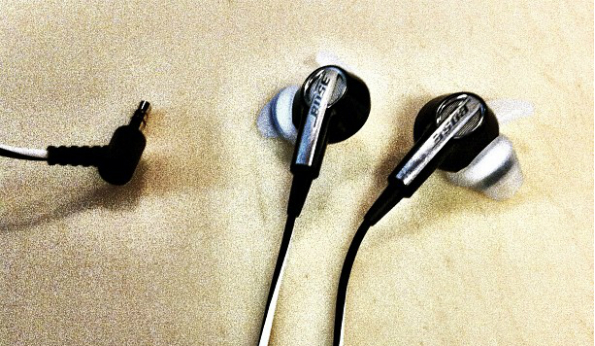 Get the best headphones for your needs and get 10% off with FREE courier shipping from Bose Canada.
When I say you can get the best headphones for your needs, I really mean it. The MIE2 headphones are made for Android hardware, the MIE2i headphones are made for iOS hardware and IE2 headphones are just for straight up music listening.
The MIE2 and MIE2i headphones are normally $139.99 but you save $14 so only pay $125.99. The non-mobile IE2 headphones are $109.99 but you save $11 so only have to pay $98.99. You also get FREE courier shipping on these.
The reason you need different headphones for each is because of the 3.5mm headphone jack pin outs. If you look at headphones with no mic, there are two metal sections separated by a thin plastic ring. On a set of headphones with a microphone, like the ones that come with your cell phone, there are three metal sections divided by plastic rings. Each of those pins corresponds to a wire inside the headphones and everyone has the same wire going to the same metal part. Everyone except Apple, that is. They don't want us lowly Android users plugging their headphones-from-on-high in to our devices so the pinout is different. A set of headphones for iOS devices won't work properly in a non iOS device.
Thank you to nikpawlak for the picture of his Bose IE2 headphones entitled Like finding an oasis in the arid dessert that is Apple earbuds. If that isn't a glowing recommendation, I don't know what is!
What do you listen to music on? Phone, computer, sound system, standalone MP3 player? Let me know in the comments below!
(Expires: 4th July 2013)