Bookscene Canada is a new website from the Doubleday Canada book club. It's free membership right now and they seem to have some great prices for the book lovers!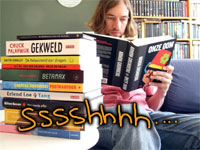 As this is a book club type site, if you join, you are agreeing to make certain purchases in the future. The site says that you must buy 3 books within your first year of membership.
So as I always say, make sure you do your research before you sign up to something like this. Work out if it will suit you, and if you'll end up saving a few bucks with the Bookscene deal. If there are some books you are interested in buying, check the retail prices on Bookscene, and compare to the likes of Amazon and Chapters.
For example, Bookscene are advertising the pre-order hardcover of Alex Cross's Trial for $15.49. The same book is $19.52 at Amazon, and $20.45 at Chapters.
Another example: their deal of the week is John Grisham's The Associate. It is priced at $5.98. This book is $20.79 at Amazon and $21.78 at Chapters. Quite a big difference!!!
If you buy a lot of books, then I think this is a good deal. It shouldn't be too hard to buy at least 3 in the first year.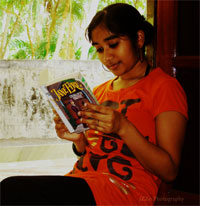 It also says that pre-orders get free shipping and handling, but regular shipping is $2.99 per book. When you're looking at their deals of the week, even with the $2.99 shipping charge, it still seems to be a good price.
Oh and don't forget that Dealguild Canada gives you $16.25 free cashback for Bookscene new members.
Thanks woordenaar and iZZo.mv.