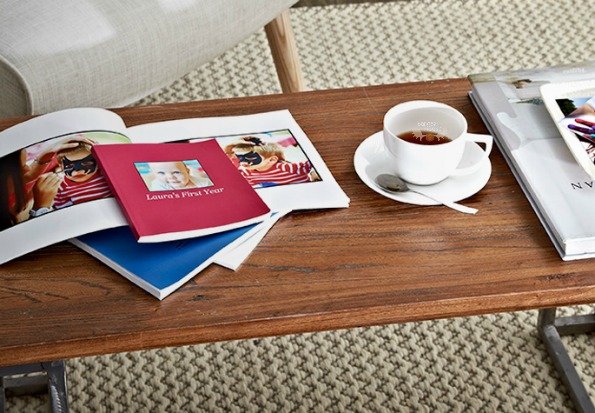 Ready to make sure you can re-visit all those selfies and family photos?  Now is the time to get them in print with Black's beautiful photo books at 30% off!
Click here to use the Black's coupon code online
Coupon Code:  FUNINTHESUN
Discount:  30% off
Expires:  24th August 2014
I love taking photos.  In the age of Instagram and lightweight DSLRs, I feel like I've never been better at capturing all the special memories in my life, especially great memories with my kids.  What I'm not so good at is making those memories appear anywhere other than my computer's hard drive or on Facebook.  Black's coupon code for 30% off photo books might just be the kick in the pants I need to actually get some of these wonderful memories printed in a way that my whole family can enjoy for many years to come.
There are several options to choose from over at the recently re-vamped blacks.ca. The little BLACKS book(starting at $10.49, with coupon) is a lovely little photo book with one 6x6 or 8x8 photo per page (perfect for Instagram pics!) and a choice of 20, 50, or 100 pages (1 photo per side).  There are 7 different colour themes to choose from (I personally love Vivacious Pink) that allow you to simply upload your pics and pop them into the pages online.
Premium Photobooks ($27.99 with coupon) allow you to really customize your book with a lot of choices in size, cover type and finish, paper type, adding text, changing background & layouts, etc.  These books offer up to 150 pages with standard binding.
Lastly, there are the gorgeous Premium Layflat Photobooks ($48.99 with coupon).  You get all the customization of the Premium Photobooks, but the layflat binding technology allows for the beauty of laying completely flat when your book is open.  The only downside I can see to this book is having to narrow down my photo choices to 44 pages!
While you're checking out blacks.ca, be sure to check out their other coupons for 50% off prints 10x13 & up & panoramics(expires 20th July 2014), 15% off acrylic wall art(expires 24th Aug 2014), and 30% off 5x7 cards(expires 24th Aug 2014). Stop by the forum for these Black's coupons.
Black's offers free shipping to a local store for pickup.  Home shipping costs vary by location and type of product ordered.
(Expiry 24th August 2014)