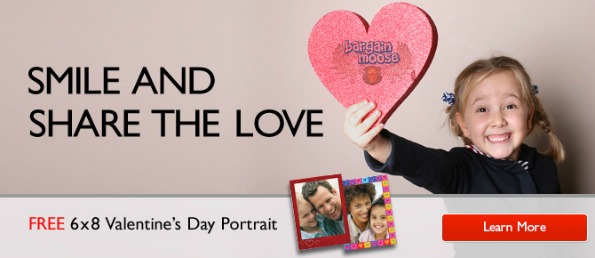 Head to a Blacks Canada photography store and get a free 6 x 8 Valentine's Day Portrait! Nice little freebie to give to a family member or keep as a Valentine's memento.
There is a limit of two people per portrait since the photo takes place on the passport background. You will get to pick from a variety of Valentine's Day borders to complete your photo.
There is a limit of one free portrait per customer.
The free portrait isn't just for kids, so go with your boyfriend, girlfriend, husband or wife and get a free portrait together!
Expires: 14th February, 2012