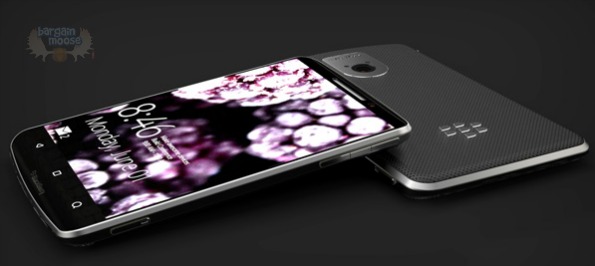 The Blackberry store is selling unlocked Blackberry phones for up to $200 off their original price.
All prices are in Canadian dollars and the phones will ship from within Canada. Shipping depends upon what you buy and where it is going. The estimated shipping charges for my address were $22.70 - a bit on the steep side.
Here are the models still currently available:
The others may be restocked as this sale is supposed to be on until the end of the month. Therefore, if you are interested in the Q10 or the Z10, you might want to check back frequently during November.
The two models that are in stock are the Q5 and the Z30.
The Q5 features:
8GB Internal Storage
3.1" Touch Display
5Mp Rear Camera
1080p HD video recording
MicroSD Slot for Expandable Memory
Compatible with GSM Carriers
The Z30 features:
16GB Internal Storage
5" Super AMOLED Touch Display
8.0 MP Rear Camera
1080p HD video recording
Compatible with GSM Carriers
Removable microSD memory card
The Z30 is also double the price of the Q5 for not quite 'twice' the phone. Sure, it has double the memory but both phones feature removable microSD slots for expandable memories. The Z30 is larger with a 5" touch display while the Q5 only has a 3.1" touch display. The Q5 also feels more 'old Blackberry' with a dedicated keyboard still built into the bottom. However, the Z30 has gone the way of mainstream smartphones where the display completely replaces the keyboard.
I am a huge fan of unlocked phones as they allow you to change your carriers depending on who has the best deal on phone plans. My own unlocked cell phone has been with three different phone carriers because I found a better plan that saved me a great deal of money per month by changing. In addition, being locked into a phone plan can be toxic - especially if your phone dies but your phone plan is still active. I think you should always buy your phone outright and forget about contracts. Even a two-year contract can be quite limiting.
This is a very good offer from Blackberry and I hope our Moosers can take advantage of a phone or two. I hope that there will be a restock or two in the works for other models.
(Expiry: Unknown)