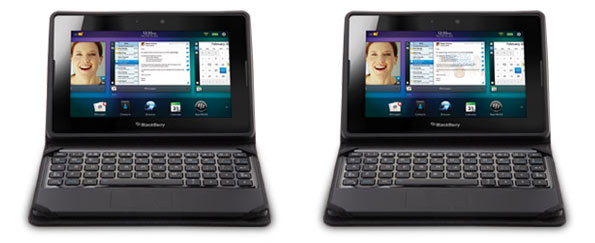 Still clinging to your Blackberry Playbook like a shipwrecked guy hanging onto a big door? Well protect it with the official Blackberry Playbook keyboard and case before some lady pushes your Playbook off the door. (There was totally enough space on that door)
The cost from The Source Canada is $99.99 and the official Blackberry Playbook case goes up to $119.99 at the end of the month.
Since the Playbook never really took off, there haven't been many quality accessories. One very popular accessory for other tablets has been case/keyboard combos or, in the case of Asus' Transformer series, keyboard docks.
Blackberry is getting on this keyboard/case accessory wave with the official Keyboard case. It's fairly simple like most of them are. Put the tablet in the case then pair and connect to the keyboard. That's it, you have a keyboard with your playbook. The keyboard also has a multi-touch mouse with left and right click functionality.
(Expires 31st May 2012)