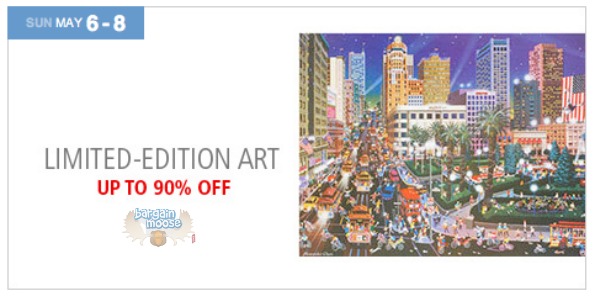 If you are looking for some art for your walls, look no further than the limited edition art sale @ Beyod the Rack. Save up to 90% on art for your walls!
This event is truly priceless: the prices are amazing! Just have a look at these deals:
These and so many more were hundreds of dollars (some even over a thousand) and are almost all below $100! Furnish your apartment is style and spend peanuts on it! I have bought a good portion of the art that graces my walls from BtR and am really happy with it, and happy to not spend full price.
Expiry: 8th, May 2012 @ 9 am EST