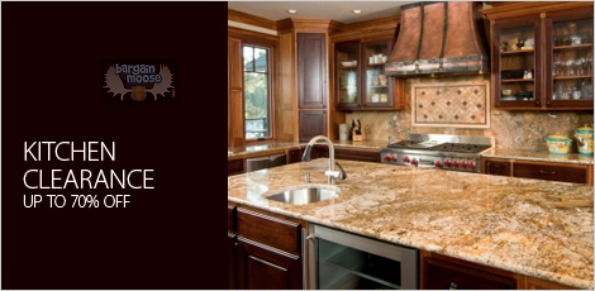 Beyond The Rack has many different items including tons of cookware on sale for up to 70% off regular prices.
The prices on some of these cookware sets and individual items are surprisingly low.  It really doesn't matter how much I have in the kitchen, there is always something else I wouldn't mind getting.
This Eight-Piece Stock Pot Set in aluminum would be a set I would love to have as I do make many homemade soups and stews and this set was $230, now only $99.99.  These are all stock pots and steamers starting at the 8 quart right up to the amazing 20 quart.  These are also fantastic for pastas as any pasta needs a lot of room to cook properly and there's nothing like fresh steamed veggies.
Here's a great set to start out with.  This Camel 12-Piece Cookware setwas $99.99 and is now only $84.99.  This has the 4 different sizes of pots, 2 frying pans and the Prestige slotted spoon and spatula are included.
Another great deal is this 9.0 Qt Pressure Cooker that was $74.99 and is now $44.99.  I know there are some horror stories out there about pressure cookers, but the ones that are made today are pretty safe when used properly and they're very handy when you need to cook a large amount of something in a bit of a hurry.
I absolutely have to get this since my granddaughter is obsessed with happy faces.  This Smiley Face Pancake Pan was $40 and is now only $27.99.  It's so amazing how any food will taste wonderful to children when you make it fun for them.
There are so many other items like, baking trays, donut molds, bundt cake pans, even small appliances such as food processors and coffee machines, but you really need to compare the prices that are here for these items.
Be sure to visit our Beyond The Rack coupon page for an exclusive coupon code giving first time accounts a $10 free credit.
Shipping: $11.95
(Expiry: 3rd February 2013)