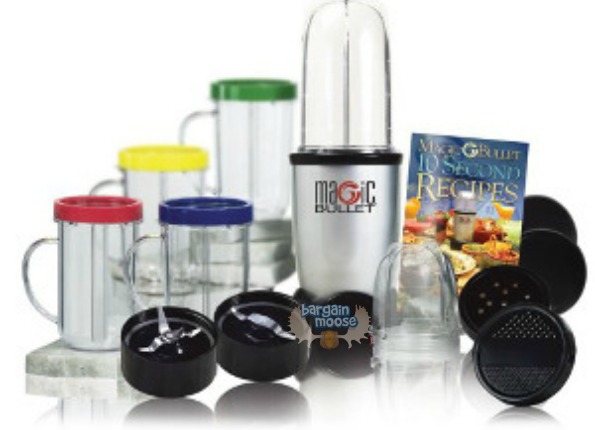 Beyond The Rack has an amazing deal on a Magic Bullet. This is the full 17-piece express mixing set, and it is only $39.99, was $59.99. For the first time ever, I price compared and found the regular price actually really low compared to what other retailers sold this set for. So, $40 is quite the deal.
Recently, I was at my in-laws and my father-in-law whipped up a smoothie in record speed with his Magic Bullet. I was very intrigued at the ease of use and how easy it was to clean it up. I may just have to get one now at this fantastic price.
This set includes all sorts of blades, cups and attachments so you can literally do anything with it. It is a food processor, blender and coffee grinder all in one small cup. You just load your ingredients in the cups or mugs (which you can use to drink from, so it is one dish to clean), twist on the blade, and drink.
Using a different blade, you can chop, mince, grate or puree, meaning you can make salsa, mince garlic, make soup and more. You can even heat it or chill it right in the cup.
Pay shipping once, and you'll get free shipping for any other deal you purchase from.
(Expiry: 3rd October 2013)