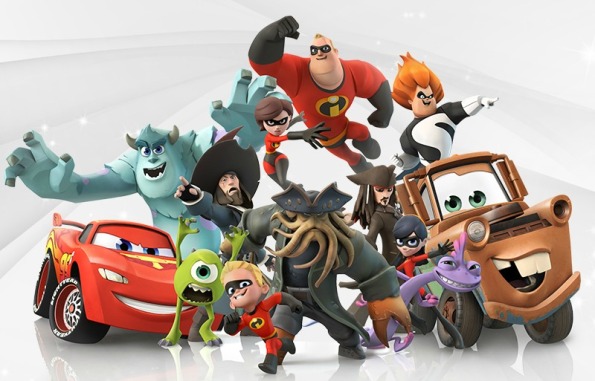 Best Buy Canada has a huge sale on Disney Infinity Characters for the 1.0 and 2.0 editions of the game. Disney 1.0 figures are just $4.99 and Disney 2.0 figures are $6.95 - $6.99. Given the characters, originally prices differ but you are saving up to 60% in many cases. Receive free shipping on orders of $25 or more.
At first glance, I thought everything was sold out as I kept happening to check out figures that were. However, there are actually quite a few characters still available for you to add to your own personal Disney Infinity Character collection. These make excellent Christmas stocking stuffers for the kids or for the big kids who like to play Disney Infinity too.
Let us get started with the Disney Infinity 1.0 figures each for $4.99. There are seven characters left in stock:
I am guessing Mike from Monsters Inc. is probably going to be the most popular out of that set. However, I think that Davy Jones is the best looking of the entire crew. Next, we have the 2.0 characters that cost $6.95 to $6.99. There are actually around 12 of these characters still in stock so I will not list them all. However, I will point out some of the more popular ones.
Guardians of the Galaxy
If you are a Guardians of the Galaxy fan, then pick up Disney INFINITY 2.0 Rocket Racoon and Disney INFINITY 2.0 Drax on sale from $13.99 down to $6.99 each. Sorry, Groot is already sold out. *sad*. Drax would be my third favourite though, after Groot and Ronan.
Disney Marvel
Since Disney now owns Marvel, you can get your hands on some awesome Marvel super heroes for your Disney Infinity game. There are three Marvel Characters still available: Disney INFINITY 2.0 Thor, Disney INFINITY 2.0: Marvel Super Heroes Nick Fury, and Disney INFINITY 2.0: Marvel Super Heroes Iron Fist. Honestly, I have no idea who Iron Fist is.
There are several other notable characters for sale including a few classic Disney characters (think ducks and flying carpets) and a few newer members to the Disney classic collections as well. Unfortunately, all the Disney Incredibles, Big Hero 6, and Toy Story figures are sold out.
(Expiry: 19th November 2015)