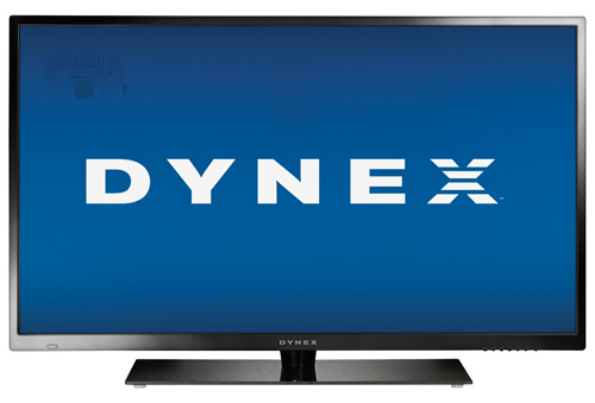 Go and buy yourself a television at Best Buy - right now. Best Buy Canada has discounted the Dynex 40" 1080p 60Hz LED TV (DX-40D510NA15) from $399.99 down to $249.99. While larger TVs have a $49.99 handling charge, this 40" Dynex comes with free shipping!
Okay my lovelies! It is time for price comparing this television. Often, I find price comparing TVs difficult because certain retailers only carry certain brands - and whatnot. I could only find this HDTV (In Canada) at Best Buy's sister store. Future Shop currently has the sale television on sale from $499.99 down to $299.99. Best Buy's price is $50 better.
This is a full (1080p) HD TV for beautiful colours and rich landscapes. The Dynex 40" HDTV provides 1920 x 1080 HD for all your pictures, videos, and more. Combine this television with your favourite HD movies for a mind-blowing experience at an affordable price.
This TV has the following ports:
2 high speed HDM (shared HDMI/DVI)
USB port
shared component video
composite video with audio
antenna/cable
3.5mm PC/DVI audio input
Most reviewers on Best Buy purchased this TV while it was on sale. I read the first six or seven reviews; all of them thought the Dynex television was good value for the price. One reviewer said:
Got this TV on sale, great price for the size. Not the sharpest graphics but I dont need cinema quality. Built in speakers are also really loud, haven't felt the need to get a sound bar yet. Good value in my opinion.
Other reviewers have suggested using custom settings (not base image settings) for a better picture. One reviewer detailed out some settings for you to try to improve the picture quality.
Turned down backlight, turned off overscan, aspect ratio normal, noise reduction low, adaptive contrast off, dcr off or low. Using these settings and the picture looks great.
Try following those setting suggests for the best picture quality. Many reviewers praise the volume of this television and say the size is good. Two HDMI ports are sufficient for most people as well. The television is an excellent price especcialy with free shipping.
Depending on your province, there may be an environmental fee tacked on to your television. For BC, that fee is $23.25.
Want to know more about this television? Check out the following video.
(Expiry: 19th March 2015)