Bellelli B-Bip Balance Bike Was $150 | Now $80 + Free Shipping @ Shop.ca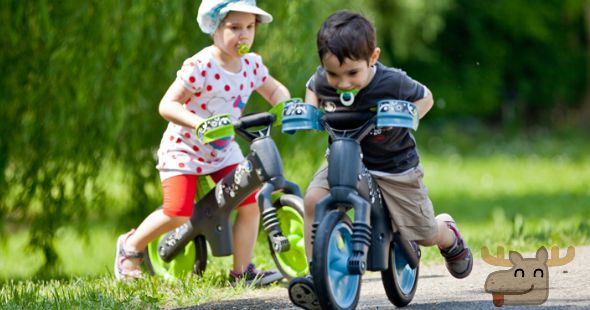 All of my friends who are parents talk about the Bellelli B-Bip Balance Bike, but I was never all that interested in purchasing it considering the regular price is beyond $150. Right now Shop.ca has these popular Bellelli Balance B-Bip Bikes on sale for just $120, plus we have an exclusive coupon code available which will leave you paying just $80. Shop.ca also includes shipping in all of their sales. There are three different Bellelli B-Bip Balance Bikes available for this low price at Shop.ca.
There are a few different exclusive Shop.ca coupon codes that Bargainmoose can offer you, but your best bet for this particular deal is the discount offer that will get you $40 off when you spend $100. Here it is:
Coupon code: MOOSE40OFF100SEPT
Discount: $40 off $100
Expiry: 30th September 2015
The Bellelli Balance B-Bip Bike is designed to help your child master their balance on a bicycle without the use of training wheels. Isn't that every child's dream come true? This bike is made with a non-toxic plastic which is both sturdy and lightweight. The bike has no pedals, but your child will use their feet to propel their running-bike while keeping their need to be active and independent fulfilled. It even has soft padding on the seat and handles that can be removed to be washed. The seat can be adjusted to suit your child's height and comfort.
It also appears that the tires are anti-puncture tires with a full rim so your child doesn't get their finger stuck. I cant remember how many times I got my fingers stuck in the rim of my bike as a child. It looks like this bike is really well designed for young children. Even the bolts are flush with the bike to prevent scratches. The steering wheel locks to prevent sudden turns on rough terrain as well. I kind of want one of these bikes for myself! Do any of you Moosers have one of these bikes for your child? What do you think of it?
You can check out all of the Shop.ca coupon codes and discounts here in the Bargainmoose forum.