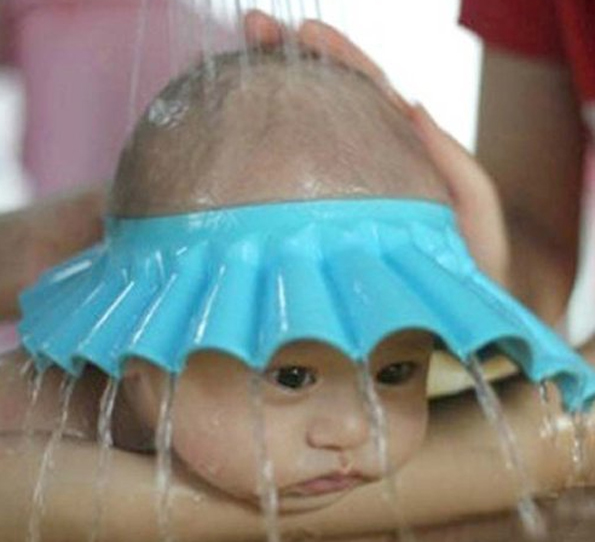 Doesn't this look hilarious!? Well… functional too. It's a little adjustable soft hat for babies and kids to wear in the shower or bath. And you can grab one for a mere $2.39 along with free shipping from Amazon.ca!
The seller on this item is "bestpriceam" just in case the above Amazon link redirects you to a different seller. There are actually a few sellers offering this bath hat in a similar style for a few cents more, but I think the best deal is on this one from bestpriceam for only $2.39 with free shipping anywhere in Canada.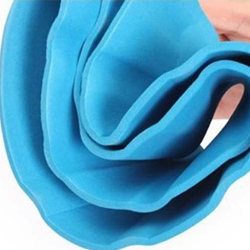 You can choose from a few colours; you can pick blue, pink or yellow at this price range. If you'd like purple or orange there is a premium on those colours… an extra $0.10 each! I'd be happy to go with the yellow, I feel it's the most gender neutral.
The seller states that this shower cap is good to fit kids from between zero and six years old, because it is adjustable. Honestly, I'd probably still use this type of thing on my five year old, as she still screams when I am washing her hair in the bath. I COULD definitely see my two year old liking this as she has a fit any time I come near her with the jug or shower nozzle!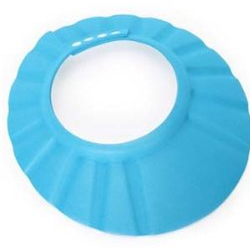 Reviews on Amazon for this bath hat were a little mixed with someone complaining that it was too small and others saying it was better than expected. For a couple of bucks though, you're not losing out on much if you're not happy with the product. And if you are happy with it, then you've scored a great bargain. :) Please feel free to let us know in the comments below, whether you have a good or bad experience.
Do you use anything like this item for your kids in the bath or shower?