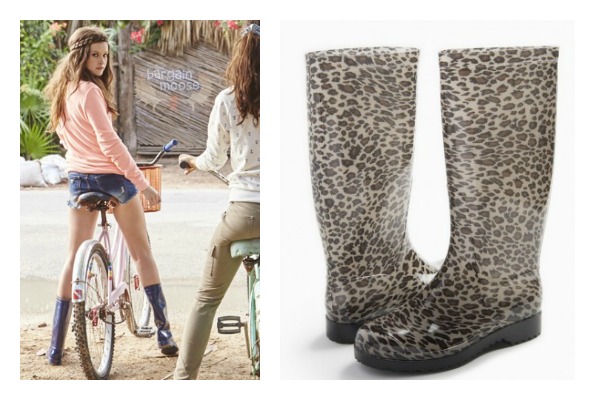 It is a gorgeous, sunny day here in Ontario, but you know that rain is inevitable in Canada, especially if you live on the coasts. You could spend over $100 and get a gorgeous pair of Hunter rain boots or you could get 10 pairs of Ardene rain boots for the same price! Right now Ardene has 50% off their rain boots, regularly $24.50 and now $12.25. They've also got free shipping with no minimum. Woot!
I agonized over what rain boots to buy a few months ago. While I do love Hunter boots, I didn't feel like it was a worthy spend considering I don't spend too much time in the rain. I only wanted them for the walks to school with the kids on the wet days, which meant I was probably only going to wear them about 20 days total in a year. If I bought boots that cost $100, that would be about $5 per wear! With boots under $15, I'm getting about $0.75 per wear in a year, which is much more worth it! I did go out and buy rain boots and they cost me about $40, but these Ardene boots are a killer deal and might have to get myself a pair in shiny red.
You'll see the price discounted once you put the boots in your cart. You'll also see the shipping costs deducted as well. Normally, you'd need to spend $59 to get free shipping, which is about five pairs of boots. Just buy one and be done with it if you'd like.
If you don't like the red, I see quite a few other styles like shiny navy, shiny leopard and shiny black. If you like matte styles, they have those too, in black and khaki.
If you don't like the feel of rain boots against your skin, check out the fleece boot liners, that will keep you warm during the November rain. Regularly $9.50, once you add them to your cart, the price will come down to $4.75 per pair.
If you happen to spend over $70, don't forget to use exclusive coupon codeBARGAINMOOSE10 for an extra $10 off.
(Expiry: 31st June 2015)