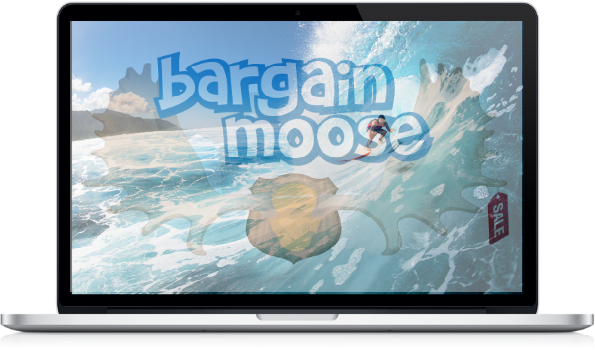 Apple Canada almost never has sales so for the cheap among us (yes, I'm referring to you) have to shell out a ton of cash in order to get their products. But no more! Bargainmoose loves you so much (feels like I don't say that enough anymore) that we are bringing you this sweet deal on refurbished MacBook Pros.
There are nine computers on sale here but I think the 13" MacBook Pro with Retina Display is the best deal here.
A couple of things to note here. First, the $240 savings is based off of the regular price of a refurb. You're actually saving $340 off of the cost of a new one. These also ship for free.
Like I said there are nine computers on sale anywhere from a 13" MacBook Pro (refurb) for $1019 (save $180) up to the 17" MacBook Pro (refurb) for $1899 (save $600) so there is something for everyone. The Retina display really is the way to go though. They have a 15" MacBook Pro w/ Retina for $1799 (Save $320) and another 13" MacBook Pro w/ Retina and a smaller 128GB SSD for $1269 (Save $240).
I don't know how long this deal is on for but I know at these prices, their supply can't last that long so hop to it!
(Expires: Unknown)