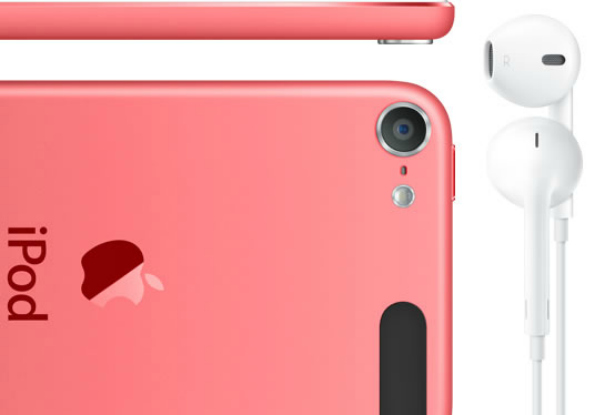 Walmart Canada currently has a hot Cyber Monday deal on a 5th Generation iPod Touch. Originally $298, this 32 GB iPod Touch is now on sale for just $178 with free shipping from Walmart Canada. You will not find these cheaper anywhere else folks!
This is the 5th version, which is one version back from the current. It features 32 GB of space, which is enough for a decent size digital music library to be stored on all one device. While a lot of people store their music on their smartphone these days, a smart phone with a large memory costs extra $$$ so an iPod Touch is a great alternative. Also, if one device dies then you still have the other one.
The iPod Touch is a sought after device as it is the only MP3 player made by apple that comes in 32 GB since they discontinued the Classic and made the iPod Nano 16 GB max. In fact, the iPod Touch is currently the best way to store large volumes of music if you want to stick with an Apple MP3 player. Essentially, you need one of these.
Usually, they come at a high cost - nearly $300 - but Walmart Canada is giving you the opportunity to score the previous generation - the 5th Gen - for only $178. The devices are going quick with only the pink left in stock right now. I guess some geeky guys are having issues with pink. Seriously though, if the pink bothers you then just buy a case!
This iPod Touch comes in an ultra-thin design with a 4-inch retina display, a front and rear facing HD camera, Siri assistant, and a million other features you have come to expect from Apple. Your iPod Touch will include a set of Apple EarPods for out of the box listening. One reviewer said:
I bought this for my daughter for Christmas instead of a phone and she absolutely loved it. I think it's the perfect sized and it's really light. My daughter uses it everyday. I tried out using it and it was amazing. It's really easy to use, fast, and excellent quality. I would recommend this product. It is just like an iPhone but without the phone part!
I wish someone would buy me this for Christmas as my current music library cannot fit on my 16 GB iPhone.
(Expiry: Unknown)