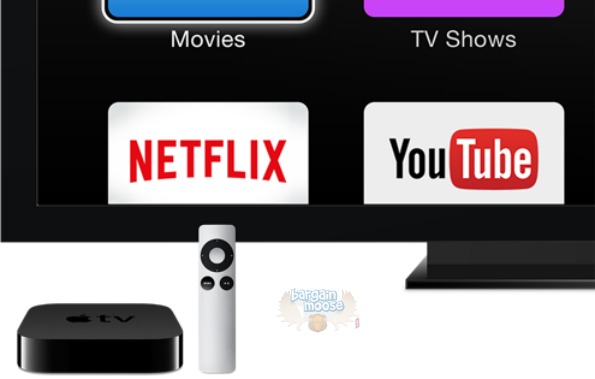 There has been a price drop on the Apple TV. This device used to retail for $109 but has recently dropped to $89 new. For those of you looking to save a bit more cash, you can purchase a refurbished Apple TV for just $79 with free shipping.
Price drops are not very common at Apple, so this is rather sweet. Whether you are after a new model or a used model, the price is now more affordable.
We all know this unit. This is the Apple TV that lets you stream content from your iPad, iPhone, or computer. Not only that, you can use it to rent movies, buy movies, watch your favourite TV programs, stream Netflix, and more on the TV.
If you are buying the refurbished unit - have no fear. There is a rigorous refurbishment process to ensure the Apple TV you receive is in tiptop shape. All refurbished products qualify for Apple's one-year warranty and their 14-day return policy. If this is not enough assurance for you, then you can also purchase peace of mind in the form of the extended AppleCare Protection Plan.
This is the lowest price that any Apple TV has ever been on the blog. As for the new TV, I once blogged about a deal where it was on sale (with coupon) for this price. However, that was quite a limited time deal.
I would love to get some Mooser's opinions on the Apple TV. I have not bought one (yet), and am curious whether you guys think it is a good device. I do not watch many movies or television series, but I do have a few I cannot watch online that I like. In addition, I am interested in converting my favourite movies over to digital form so I do not fill up a shelf with stacks of Blu-Ray cases. While i still like my books in the physical form, I would rather have all my music and movies in digital form. What do you guys think?
As per usual, all orders ship for free at Apple Canada. Quantities of the refurbished Apple TV are limited.
(Expiry: Unknown)