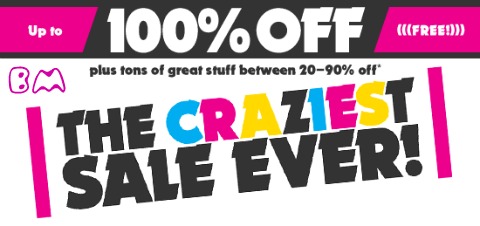 This sale is insane. Spend $10 and then choose 5 items from the items marked "free with April1st" and you will get all 5 items for free. That is a $50+ value.
Make sure to use this coupon during checkout:
Discount: 5 marked items for free ($50+ value)
Coupon Code: April1st
Expires: End of day TODAY (April 1st)
Each item that you will get for free will show as worth $10. So you add 5 of those to your cart and then another $10 worth. If you want free shipping, the trick is to make your cart total $75 with the $50 worth of free product (so buy $25 worth) and you will get free shipping. I just did it so I know it works.
Thank you to Mooser Emily for sending this deal on! I just got 12 items (shirts and skirts) for $31.80. :-D