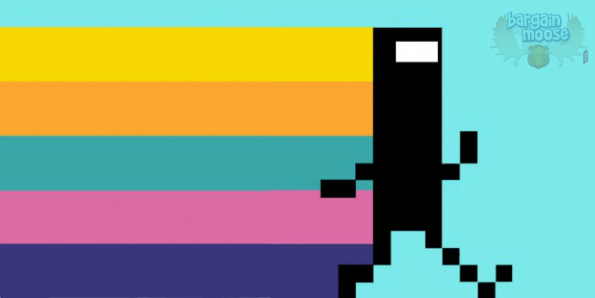 Trip to the beat of the bits, maaaaaan! Or just trip out over getting four of the most innovative musical games in recent memory!
So, what is the Gaijin Tripped Out Pack? Sounds kinda weird, right? Well, it is. The pack includes four games called Bit.Trip.Beat, Bit.Trip.Core, Bit.Trip.Void, and Bit.Trip.Runner. These games are the first four in a seven game series and they are wwwaaayyy weird. I don't even really know how to describe them. I guess musical pong would be the best way, but I'll just show you a video instead.
http://www.youtube.com/watch?v=6sXked_gelI
...And this is just the first one. The other iterations include some very neat gameplay dynamics and of course more 8-bit visuals. The game sells from Amazon.com (not .CA) and is a PC digital download. The regular price for this pack is $39.99, but you save $30 and only have to pay out $9.99. The individual games are $9.99 each on Steam.
(Expires: Unknown)