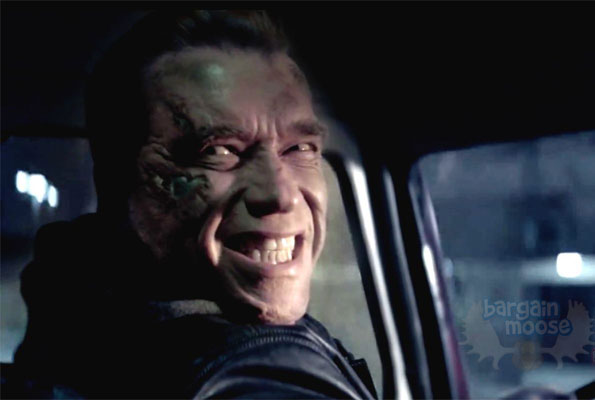 Are you a friend of Sarah Conner? Movie tickets are very expensive nowadays, so if you have been excited to see the new Terminator movie, "Terminator Genisys", then here's a wonderful opportunity to save a bit of cash. Right now at Amazon, you can get up to an $8 discount on your Cineplex movie ticket to see Terminator Genisys with purchase of select movies.
I watched Terminator Genisys on Canada Day and I must say, I loved it. I certainly didn't expect to considering that it's common knowledge that sequels tend to bomb, especially when these are made over thirty years later but it really was great. The plot line keeps you hooked throughout the movie and there is just the right amount of action to keep you digging back into your popcorn in anticipation.
With regards to the Amazon promotion: yes, you do need to make a purchase to get your Cineplex discount to see the Terminator Genisys movie but I figure that it's well worth it for those of you who frequently buy movies anyways.
Here are just some of the movies that qualify for this promotion but there are more:
After you have made your movie purchase at Amazon.ca, you will receive an e-mail within 48 hours containing a redemption code that you need to enter at Cineplex's Terminator Genisys special page here. It would, however, be my assumption that you could potentially enter it at checkout no matter which page you start from.
The only drawback to this offer is Amazon's specification of the Cineplex discount being "up to $8". This can really mean anything but I just hope that most of the movies do offer an actual $8 discount and not any amount less than that. There is no way of knowing which movies offer which discount though, so you would really need to buy either the cheapest movie or get the movie that you most want to watch.
Shipping at Amazon is free on orders over $25.
(Expiry: 15th August 2015)