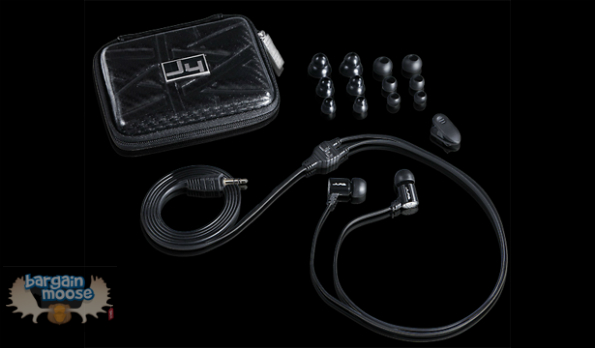 Does it matter that your headphones match? Yeah? Well, JLab has a color for you and Amazon Canada has a 70% off sale for you!
The first thing I want to say about this sale is DO YOUR RESEARCH! Some of these headphones haven't gotten great reviews, whereas some, like the J4, get pretty good reviews. It should be noted that a lot of the lower reviews are from professionals who are audiophiles and oftentimes the user reviews are fine.
Ok, so that behind us, there are some great deals here. I saw a very good review on the JLab J4.
The rating on these for Amazon.ca  is 3/5 stars but the review for them is great so I'm thinking the reviewer just hit the wrong star. On Amazon.com, they have 3.7/5 stars over almost 700 reviews. One reviewer had a great review but later updated saying they broke after a couple of months. That brings me to another point. If you pick up what, by most accounts  seems to be a great set of headphones and they break, JLabs has a great customer service department. One review I watched on YouTube specifically mentioned that a previous pair of JLab headphones he owned broke but that JLab customer service was a pleasure to work with.
Shipping is free!
(Expires: 6th April 2013)