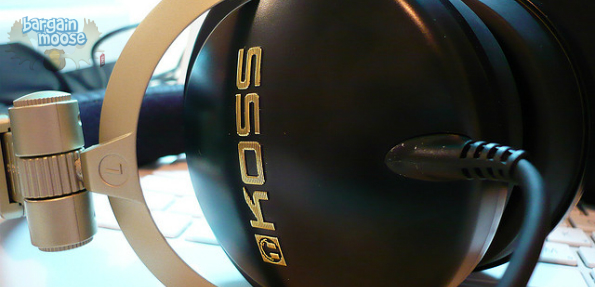 Portable or pro, Koss and Amazon Canada have something for you!
There are three sets of headphones available in this sale.
Wow. This sale is weird. usually you get a good range of cheap to expensive but Amazon has done both ends of the spectrum on this one. Oh well, either way the deals are good. Shipping will be free on the more expensive pair. Shipping on the cheaper ones is going to run around $5 depending on where you live.
Koss has been around for a long time and has always made good sounding headphones for their price. Some people have complained that the build quality isn't the best so if you're rough on your gear, these might not be the best choice.
I have owned a set of Koss headphones but it was quite a while ago so I don't remember much about them other than having them for a long time. The fact that I remember having them for a while is probably a good sign since I'm notoriously rough on my stuff. Anywho, it seems to me that I used them with my Diskman back in the day and I carried that thing around with me forever.
Have you ever owned Koss headphones? Is there a brand of electronics that you used to love but haven't had in a while? Let us know in the comments below. Why? Because we all love you very, very much.
(Expires: 26th May 2013)