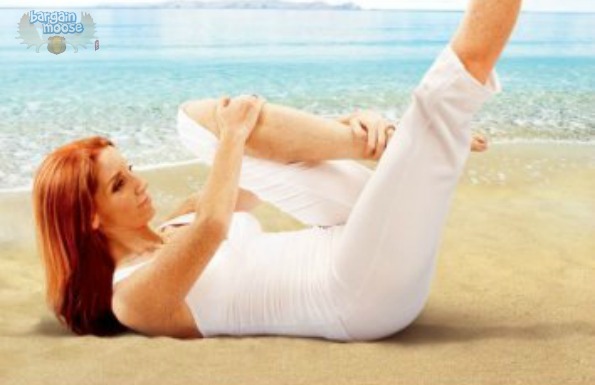 You don't need a personal trainer or fancy gym membership to get in shape. Jillian Michaels (and others) can help you do it right in your living room. Shop fitness DVDs at Amazon for up to 55% off.
I first started working out in my living room with Richard Simmons sweatin' to the oldies. Seriously. Me and my mom used to do it together and I actually got into better shape. From there I moved on to different videos like Abs of Steel, Buns of Steel and kickboxing. I just cancelled my gym membership because I am moving, and I don't think I'm going to sign up for another one right away. In the meantime, I could get one of these DVDs for such a low price and I could do it at home while the kids are playing (or they could do it with me!).
I see a number of DVDs I'd like to pick up including:
There are also a number of videos for prenatal and postnatal workouts. I loved doing postnatal workouts on video because I wasn't quite ready to go back to the gym, and I wasn't always ready to leave my baby with the daycare strangers yet either. I could lay him beside me while I did a workout tailored for my condition.
Shipping is free on an order over $25.
(Expiry: Unknown)