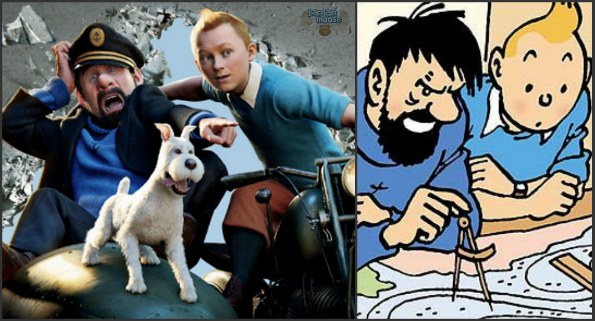 This is such a sweet deal. Pre-Order The Adventures Of Tintin (Blu-ray + DVD + Digital Combo Pack) and get an extra $5 off the discounted price of $24.99. That means you will only pay $19.99 for the movie in both DVD, Blu-Ray and with a digital copy to put on your devices.
Discount: extra $5 off $24.99 TinTin
Coupon Code: TINSAVE5
Expiry: 12th, March 2012
Make sure to apply the above coupon to get the TinTin set for $19.99. The movie will be released the 13th of March, 2012.
I got the pleasure of watching this movie in theatres and quite enjoyed it. The scheme when they are duelling with the loading dock cranes was totally awesome! I felt it stayed true to the spirit of TinTin. I use to watch the TV show when I was a kid and this was so nostalgic for me.
Did I mention I am buying this?