Amazon Canada: Speck iGuy Standing Cover for iPad and iPad 2 - $15.90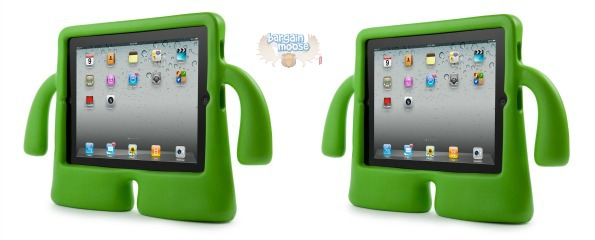 Looking for a way to protect your iPad from your kids? Check out the Speck iGuy Standing Cover for iPad and iPad 2 in lime green at Amazon Canada. On sale for $15.90, the case is 58% off the original price of $37.87.
Only the lime colour is on sale, the other colors are all over $30. There have been a couple great reviews, and one citing that it is difficult to charge the ipad while in the case. Here are some of the good features:
Love this "Gumby" looking case, my daughter drops the ipad enough, this witholds all the punishments she gives it. Plus very attractive too.
This is an fun cover for children. The cover Helps protect the ipad from accidental falls. The little arms helps little people handle the device securely as well, the legs securely stand your ipad up. The disadvantage is the occasional difficulty accessing plug ins and buttons.
Free shipping on $25 or more.
Expiry: Unknown