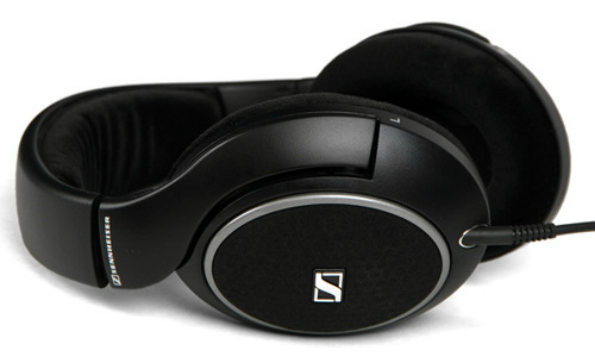 Amazon Canada currently has some great headsets on sale for Boxing Week. One of today's main deals is on the beloved Sennheiser HD 558 headphones. They were originally priced of $279.95, but they are now discounted to $99.99. That is a savings of $180 and you will receive free shipping on your order as they are sold by and shipped from Amazon - and the cost over $25.
Amazon sometimes has a habit of inflating their original prices, so I wanted to make sure this was the hottest deal out there. Here's what I found for you: NCIX has these exact headphones for $189.99 on sale and Dell Canada currently sells them for $229.99. Therefore, Amazon's price is by far the lowest out there. These Sennheisers are a fantastic deal at this price and you will receive a good quality headset for a fair price.
When I first suggest headsets to someone looking to branch out from earbuds, I usually suggest Sennheiser headphones when they are on sale. The frequency range is superior to most other brands for the same price. Sennheiser headphones are also super comfortable and provide a nice balance of bass, treble, highs, and lows.
While I have never tried this particular headset, I have read lots of reviews from happy customers. Of course, there are those who will say they are over rated or that they are overpriced. At the full price, I would certainly say they are overpriced. However, for $100 I would say this is probably the best headset that $100 will buy today. With over 70 reviews at Amazon Canada, this headset garners a modest 4.6/5 star rating. I have not seen this headset for lower, so pick it up today.
The headphones have a twist and lock single sided cable that allows you to disconnect the cable from the headset for transporting and storage. The single-sided cable also reduces tangles and allows you to easily switch out cords should one get damaged. The cord has a 1/4" plug with a 1/8" adapter.
Overall, I am pretty pleased with this deal and hope you like it as well.
(Expiry: Unknown)