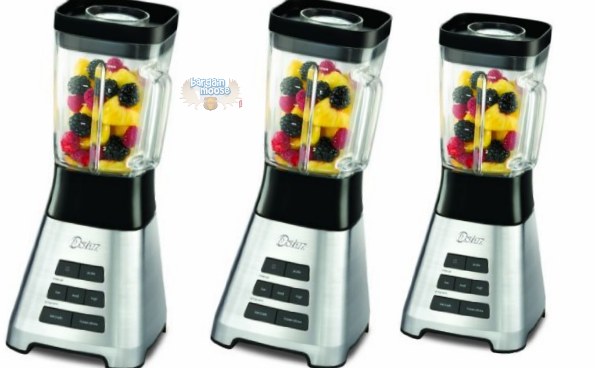 I LOVE my blender: it makes a regular soup into a pureed soup, it crushes ice, and it makes smoothies. A blender is just meant to be in a kitchen: and at 60% off this Oster 7-Speed Electronic Control Designer Series Blender in Brushed Nickel is priced to come home with you. Pay only $40.39 for the Oster Blender at Amazon Canada, originally $99.99!
Interesting features: this is a seven-speed blender, and has a pulse mode as well. I have found pulse mode excellent for breaking up anything frozen: like fruit, yogurt and ice. It has a 6-cup glass jar, which trust me is worth getting. I have seen way more expensive models without glass jars and I just don't trust them. You get the blender hurling ice around and you are glad for the sturdiness of glass. Also the two pieces that connect are metal (instead of plastic) which is different from my blender, and sounds smart. It is supposed to provide a much longer life span for your appliance.
Because this ships from Amazon and is over $25, you will receive free shipping.
Expiry: Unknown