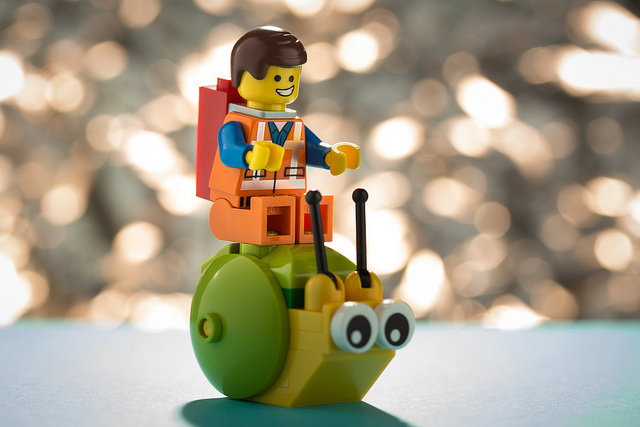 Now that March Break is over and parents are sighing, you might be thinking that your kid doesn't have enough to do. How about play more video games? While I don't generally push my kids toward video games, I do get them when they are a good deal. All three of my kids love the LEGO movie, so I had to pick up this deal right now. Amazon has various deals on LEGO videogames, but this one was the one I was most interested in.
They have the LEGO movie video game for:
The regular price for those systems was $19.99 with the sale price now $14.99. When I looked around, I found this game on the varying systems priced as high as $34.95 at Chapters and as low as $19.83 at Walmart. No store beat Amazon's price.
As I said in my title, the LEGO movie title isn't the only LEGO game on sale. If you like LEGO Marvel super heroes, this game is also on sale with a regular price of $19.99 and is now on sale as low as $14.51, depending on what system you have. Again, the lowest price I found this game elsewhere was Walmart at a price of $19.83.
If LEGO The Hobbit is up your alley, this one is also on sale as low as $15.99, with a regular price of $19.99.
LEGO Harry Potter and LEGO Lord of the Rings are also on sale, although the prices for these games are not as low as the above listed games.
You'll have to get your total up to $25 to get free shipping, but get yourself two games and you're there. I like LEGO games because I find them good for a wide range of ages. My boys are a few years apart, but they can all play these games and no one thinks they are too babyish, yet they also aren't violent, as characters break, rather than die. You can check out all of the reviews of each game, of which there really aren't any negative ones.
Photo credit: Clement127
(Expiry: 5th April 2015)