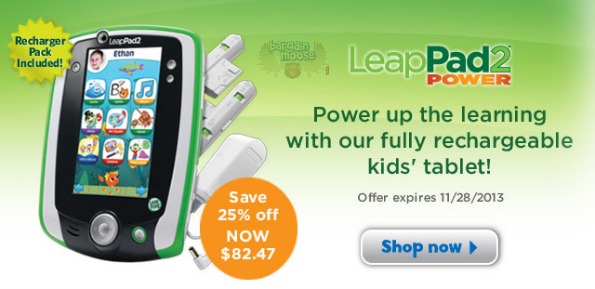 If the LeapPad 2 is on your child's wish list this year, you will want to make sure you get it at the best possible price. Amazon Canada has it on sale right now for just $74.67, and that includes free shipping as well.
It is a very popular gift idea, so I suspect that some stores may run out closer to Christmas. It has already run out at Toys R Us in every colour, and it is priced higher everywhere else.
In fact, I did a little price comparison to make sure this is the best deal on the LeapPad 2 and it is.  I found it at Chapters for $109.95, at Mastermind Toys for $83.97,  and I even found it at LeapFrog Canada for $89.99, which is still more than Amazon Canada. In fact, every single place I looked, it was more expensive than Amazon Canada.
As for the cost of shipping, there will be no additional cost because it is included.
(Expiry: Unknown)