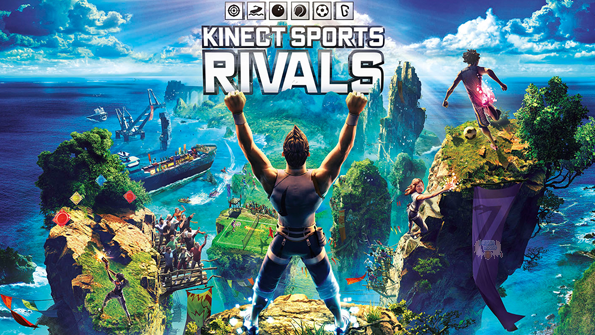 For those who have a Kinect with their Xbox One system, this deal just might pique your interest. On Amazon, you can currently get an interesting version Kinect Sports Rivals for the XBOX One system that comes with some bonus content for $29.99! It normally sells for $49.99, so you're getting $20 off of the regular price. You'll also qualify for free shipping!
The bonus content that comes with this special version of Kinect Sports Rivals for the Xbox One includes 6 exclusive in-game sports outfits, and 6 exclusive in-game pieces of sports gear.
This is a fun game that you should try out - after all, you get to compete with friends and other players online in a myriad of different sporting events! By using the Xbox One's Kinect, you don't even need a controller to track your motions! The Kinect camera will do all the work for you as you use your body to compete in these exciting sporting events.
I don't have an Xbox One, but I do have a Kinect and an Xbox 360, and I recommend it. It's a fun accessory if you have enough playing room to accommodate it. I mean, you get to use your body to play these games without having to hold any controllers in your hand! It's Microsoft's obvious answer to the Nintendo Wii's free ranged controls, but it's quite the innovation. Plus, Kinect Sports Rivals just looks like it would be a lot of fun to play.
If you were to purchase Kinect Sports Rivals for the Xbox One at Toys R Us, it would cost you $49.99. I've included a snippet of a review of this game from a satisfied WalMart customer below:
I got this game yesterday and it's a blast! Everything works very well, there are a few hiccups, but overall it's very awesome. You will need a pretty good amount of room to play most of these games however. 
If you have an Xbox One and a Kinect, you should really consider getting this game. The price is right (pun slightly intended), and it looks like it's tons of fun! Happy gaming, Bargainmoosers!
(Expiry: Unknown)