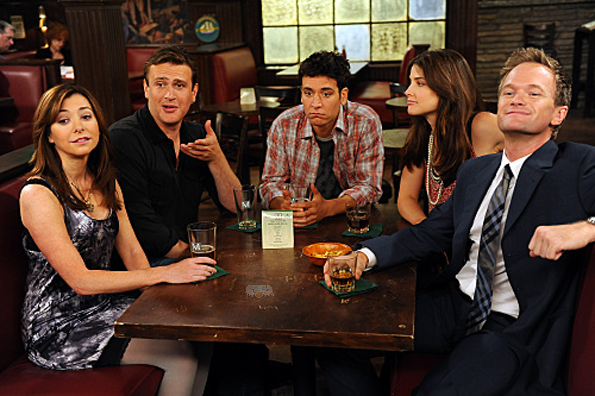 Have you met Ted? For one day only, Amazon Canada is having a sale on How I Met Your Mother: The Complete Series on DVD. Normally retailing for $249.98, you can now get this set for $124.99. You'll also get free shipping with your order! It currently retails for $186.99 at Future Shop and Best Buy.
How I Met Your Mother: The Whole Story comes with all 9 seasons of this legendary show. With memorable characters like Barney Stinson, Robin Scherbatski, and Ted Mosby, this is a fun television series that's easy to get into.
I started watching How I Met Your Mother back in 2011 - I was a little late to the party, since the show started airing in 2005, but it didn't affect my enjoyment of this series one bit. In fact, it was great to be able to watch multiple episodes within one viewing session rather than waiting for a new episode each week. That's probably one of the more convenient features of having a complete TV series on DVD - you get to have the convenience of watching every single episode whenever you want to!
Many popular phrases caught fire on this show, like challenge accepted! I know I've personally suited up for ridiculous occasions, like a random night at Boston Pizza with my friends. Hey, we looked much more sharper than most of the clientèle at BP that night!
I've included a brief review from a satisfied Amazon customer below:
This is a great box set with a great price. I will most definitely be buying this legen- wait for it, and I hope you're not lactose-intolerant because the second half of that word is -dary set.
Whether you're new to this series or if you want to relive some classic episodes again, this would be a great purchase. I hope you're all enjoying the first day of October, Bargainmoosers!
(Expiry: 2nd October 2014)