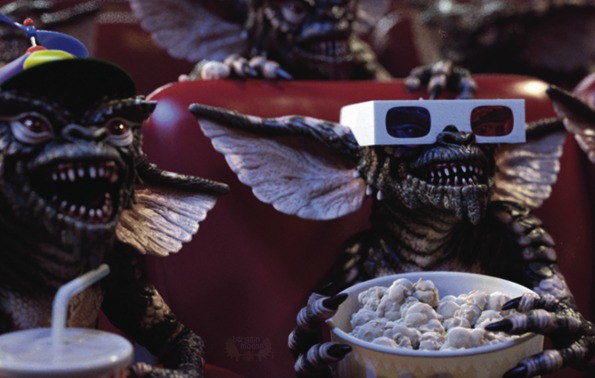 Getting in the mood for Halloween? I know I sure am! Okay, sure, Thanksgiving comes first, but you don't get to dress up in really cool costumes and get free candy on Thanksgiving. Though there is pumpkin pie: yum. Anyway, in the spirit of Halloween I dug up a little deal on a great Halloween special: Gremlins. Get Gremlins from Amazon Canada for only $5, originally priced at $18.70.
This movie has become a cult classic for many people. Though it may not be one of Spielberg's most famous films, it has certainly won a place in many people's hearts. The story is pretty simple: an inventor gives his son a furry little beast with three rules. Of course the kid does not listen to the three rules and chaos ensues!
For $5, this is a pretty good night's entertainment.
Note: I highly suggest not getting the DVD wet, feeding it after midnight, or exposing it to sunlight. Just sayin'!
Shipping is free on orders over $25.
(Expiry: Unknown)