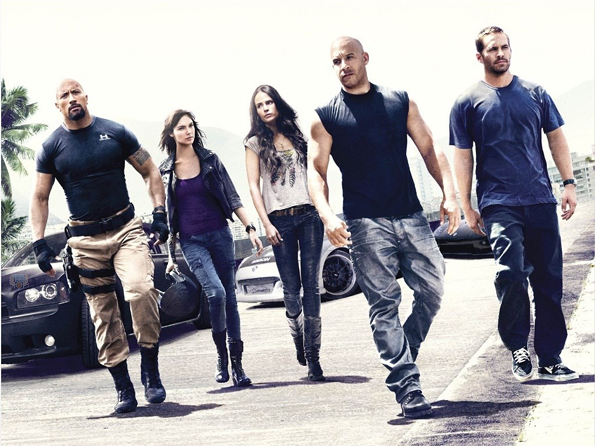 Rise and shine, Bargainmoosers! A great Black Friday that's available on Amazon is for the Fast & Furious 1-6 Movie Collection On Blu-Ray, and it's one that you should definitely keep your eye on. At this time, you can buy this movie collection for only $27.99! This is a lightning deal - normally costs $99.99, so you'll be saving $72 on the regular price! Best of all, you'll also qualify for free shipping!
This Fast & Furious 1-6 Movie Collection contains 6 of these high-intensity and action-packed movies. This would be a great Christmas gift - it's plenty of entertainment for a cheap price!
Well, well, well... it looks like Black Friday is finally here! When you're navigating this flurry of deals that we have posted here on Bargainmoose, don't forget to check out our Black Friday Dashboard to find the latest deals during this epic shopping day! We'll be putting the latest hot deals that are out there that are related to Black Friday there, so check it often. Also, you can also see some of the other hot deals that we're finding by clicking here.
If you wanted to buy this Fast & Furious 1-6 Movie Collection at WalMart, it would cost you $65.97. Listed below is a brief review of this Blu-Ray collection from a satisfied Amazon customer:
Pre-ordered for Father's Day. Great box set, contains all of the movies (so far made), including the Tokyo Drift movie that everyone wants to pretend never happened. Fast shipping from Amazon at a great box set price. Dad loved it!
You could check out some of the other great Black Friday deals for Amazon by clicking here, or you could also see our Black Friday dashboard by clicking here. I hope you all have a great Friday, my fellow Bargainmoosers! Happy hunting!
(Expiry: 28th November 2014)