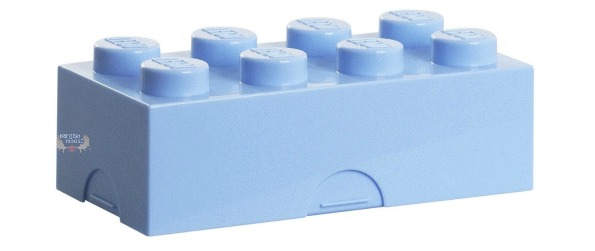 Planning on buying a bunch of LEGO sets for your kids this Christmas and know its going to wind up underfoot? Check out this great deal on LEGO storage at Amazon.
My kids actually don't have that many sets of LEGO, but it seems like there are millions of blocks in my home. I'd love a handy storage system and I think buying these ones from Amazon is like a pre-emptive strike. You know your kids are getting LEGO for Christmas, so give them an easy way to keep it picked up off the floor. Don't wait until you step on a piece in the middle of the night to decide you need somewhere better to store it. It hurts - it hurts bad.
Here are some of the most handy pieces I found:
2-piece sorting tray set - keeps the LEGO organized by colour, size or set (whatever you'd like) - was $18.80, now $11.03
Large head - girl - makes it fun to clean up your LEGO and keep it where it belongs - was $35.99, now $21.59
Storage bricks- store your LEGO in these stackable bricks, which can become toys on their own (wide variety of colours and sizes) - was $15.99, now $7.61
I also found this LEGO storage lunch box, which is really just for putting your lunch in. I think it is really cool. Was $15.99, now $9.99.
Shipping is free when you spend over $25.
(Expiry: 10th November 2013)