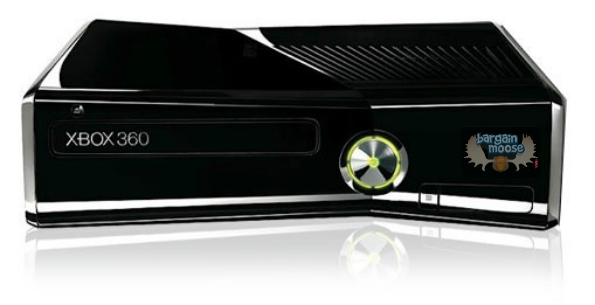 Whether you don't have a current Gen console at all, or you have a PS3, or even if you already have an xBox 360, this is a stupid good deal.
This console is normally $199 but you only pay $133.56. That's a 33% savings.
Do you realise that this makes the xBox 360 LESS than the Nintendo Wii!? That's a ridiculous price. I often talk about prices being so low on certain products that you can pick up a few just to have them laying around. This is the kind of low price I'm talking about. At this price, you can put one in your living room and your bedroom or one in each of your kid's rooms.
Like I mentioned above, even if you have a (ahem, superior) PS3 you can still justify getting this just based the handful of xBox exclusives that come out here and there. Even if you have a bunch of friends who do LAN parties with their xBox's and you are sitting on your throne made of PS3s, you can slum it for a while with an xBox 360.
I'm always impressed at how much they can get in these thin consoles. The cheapest model available at launch was $400 Canadian. That was the core model (later the arcade model) which is the closest to the 4GB slim. It also makes me laugh that the full blown xBox 360 was $500 and it only had a 20GB HDD at launch. You had to pay to upgrade it to a 40GB.
(Expires: Unknown)