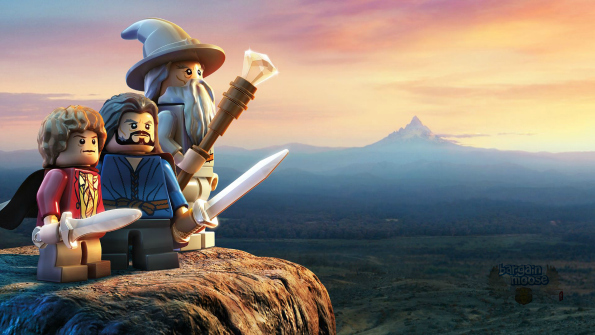 We are all big fans of LEGO, and there are few things better than making your childhood game come alive on the television screen. Kids love LEGO movies, and they enjoy LEGO video games as well: small kids and big kids alike. Right now, Amazon Canada has discounted LEGO Marvel Super Heroes for Xbox One from $19.99 down to $14.99. I am excited about your second option for the Xbox One: LEGO The Hobbit. I adore that trilogy of movies and this game is now on sale from $19.99 down to $14.99 as well. Pick up both games and receive free shipping as shipping is free on $25 or more.
Here is a thorough price comparison for LEGO Marvel Super Heroes on the Xbox One:
$19.99 @ Toys R Us Canada
$19.99 @ EB Games Canada
$39.99 @ Microsoft Canada
$19.99 @ Best Buy Canada
$44.95 @ Chapters Indigo Canada
The game is also the SAME price for the PS4 version. I checked out the PS4 version while price comparing and it cost the same as the Xbox One version at Toys R Us, EB Games, Best Buy Canada, and more. It is well worth purchasing if you own a PS4.
Next, I conducted a price comparison for LEGO The Hobbit for the Xbox One. The game is $19.97 at Best Buy Canada and $19.99 at Toys R Us Canada. EB Games no longer has the new version in stock, but they charge $14.99 for the previously played version (which is also out of stock). Nowhere else could I find this game for less than that $20 range.
Both games are a lot of fun for you and your kids. You get to solve puzzles, build stuff, and be your favourite hero from each universe. While I love the Marvel superhero stuff, I would buy The Hobbit version myself. I love the world that Tolkien created and I would love to explore it with my LEGO men. Thorin is all mine.
As with most Amazon Canada deals, we have no idea how long this one will last. In the past, good deals tend to go quickly (sometimes in hours), thus I always encourage Moosers to not wait if they see something they like.
(Expiry: Unknown)