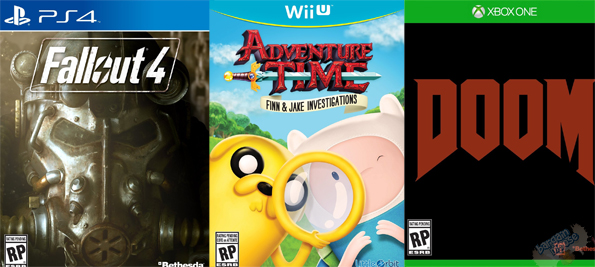 It's not very often that Amazon.ca releases generic promo codes which can be used on a selection of items on their site. That's why when I found this deal, I was quite excited to see it. There are two new promo codes which can be used for a discount if you are pre-ordering video games there. Pre-order two video games and get a 20% discount, or pre-order three or more games and get a 30% discount on your order!
Click here to use the Amazon.ca promo codes online now
Promocode: E3SAVE20
Discount: 20% off 2 pre-order video games
Promocode: E3SAVE30
Discount: 30% off 3 or more pre-order video games
There are a couple of terms and conditions which you might want to take note of:
You can only buy two copies of any one game.
Excludes: Disney Infinity, Limited, Gold or Collector's editions, LEGO Dimensions, Skylanders, consoles, accessories.
What's even sweeter about this deal is the Amazon pre-order price guarantee. It simply states:
Our Pre-order Price Guarantee covers one or more item(s) in this order. If the Amazon.ca price decreases between the time you place your order and the end of the day of the release date, you'll receive the lowest price.
This means that if there's a game you are interested in buying, you don't have to worry about any price fluctuations on Amazon. If the video game drops in price on its release date, you will only pay the lower price for your purchase. And as most of these games are brand new, they're all going to be over the $25 free shipping minimum threshold too.
Some people follow certain video games and are huge fans, and want to have the brand new edition on its release date to start playing right away. I'm not like that, but I've known a few gamers who are. There are a couple of popular series in here which people will be interested in. Some examples of the upcoming releases:
The release dates on these vary, with many not actually being released until quarter 4, just in time for Christmas. If you or someone in your family MUST have select titles on release day, this is the perfect time to buy.