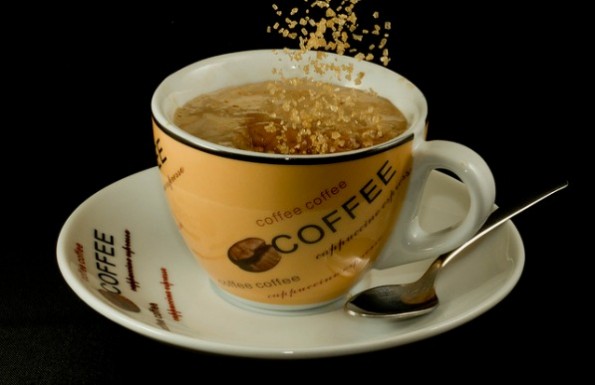 As I sipped my lovely home-brewed, single serve coffee this morning, I found this great deal on the Tassimo T47 Coffee Maker:  50% off at $75.43 at Amazon.ca (reg.  $149.99)!
I love my Tassimo.  I am fully incapable of brewing traditional coffee.  Honestly, I don't know what my issue is, but when I try to brew coffee, I either end up with it way too strong, way too weak, or with coffee grounds in my cup and all over my counter.  I absolutely love the convenience of just popping the little T-Disc into the machine, placing my cup, and pushing the button.  Not to mention that most weekdays the adults in my house are each only drinking one cup before we head out for the day, so I feel like it's more logical to use two pods, allowing us each to choose our own flavour and having a hot cup of coffee at different times versus brewing a pot that I'm probably going to mess up anyways.
I really appreciate that the Tassimo T47 offers automatic cleaning and descaling, and that it brews coffee in approximately one minute.  Mornings are when I'm at my least patient, especially when it comes to getting my caffeine fix, so speed is of the essence.  Tassimo does all the thinking for you in those groggy morning hours by reading the barcode on the T-Disc, brewing the perfect cup every time.  I especially love trying lots of different coffee flavours, which the Tassimo allows me to do easily.
Price Comparison
I checked out a whole bunch of competitors on this one.  Amazon's offer is a real steal.  Check them out for yourself if you'd like.
Amazon.ca has sales on other Tassimo models if the T47 isn't right for you.  You can check out the Tassimo T20 for $69.99 (reg. $169.99) or the Tassimo T55 for $109.99 (reg. $229.99).  I also really enjoy that you can purchase a Tassimo Espresso, Coffee, Cappuccino, and Tea Variety Pack ($43.99) with 48 T-Discs to let you sample a bunch of flavours without having to buy a whole package of any one flavour.
Shipping
Your order will ship free from Amazon.ca.
(Photo credit: Jon)