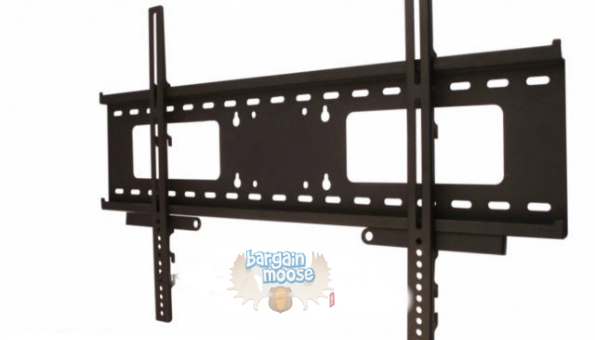 Your TV is sitting on a TV stand isn't it? Well that's caveman style. Modern humans hang their TVs on the wall and you can too thanks to AAR Tech Canada.
This mount is normally $39.99 but you save $10 so it only ends up costing you $29.99. Shipping is $14.99.
Seriously. Setting your TV on a TV stand is kind of old fashioned isn't it? I mean, you almost had to do it when you had a big CRT Tv.  But the promise of flat panel TVs has always been the television on the wall that looks like a window. Nowadays flat panel TVs are commonplace enough that no one is going to sit on the couch and look at an image of a backyard and think it's a window but I think the TV on the wall is still something people like. At the functional level it is a convenience thing. The TV is on the wall so there is no big piece of furniture taking up more space in your livingroom. But on a different level I think there is a certain satisfaction to taking control over technology in this way. It used to be that the TV was constrained by it's size and we've conquered it in a way that lets us mount it to the wall, have it in our cars, carry it around in our pockets, etc...
This particular mount is good for TVs from 32" to 65" and up to 80kg. The mount tilts up to 15 degrees so you can mount it up high on the wall and tilt it down. Besides the home uses this would be a great way to mount a TV high up in an office or other environment where you don't want people to be able to touch the TV but still want them to be able to watch it.
(Expires: 13th May 2013)