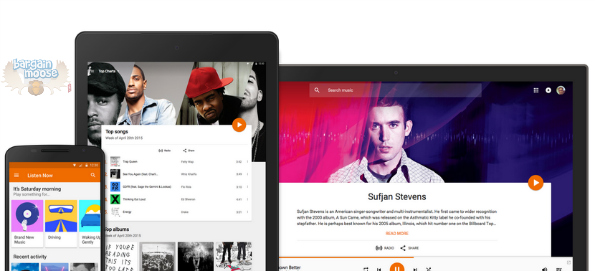 As if in response to Apple Music finally moving to Canada, Google Play Music has doubled their 30 day trial to a 60 day trial. Receive two months of free music streaming and more from Google Play.
There are two different versions of Google Play Music. First is the 'free' version and the second is the 'unlimited' version. If I understand correctly, this promotion is for a 60-day free trial of Google Play Music Unlimited, which includes many lucrative features.
First, Google play Music allows you to store up to 50,000 of your iTunes songs and listen to them on any device: tablet, smart phone, or computer. You will also receive recommendations based upon your taste.
Secondly, Google unlimited offers you on-demand access to over 30 million songs for your listening pleasure. You can download songs to play when you are not connected to the internet. These songs will play add-free. Enjoy your own curated radio station with unlimited skipping songs. Receive recommendations based upon your specific music tastes as well. here is a quick info-graph on the difference between the free Google Play app you download and a Google Play Music Unlimited subscription: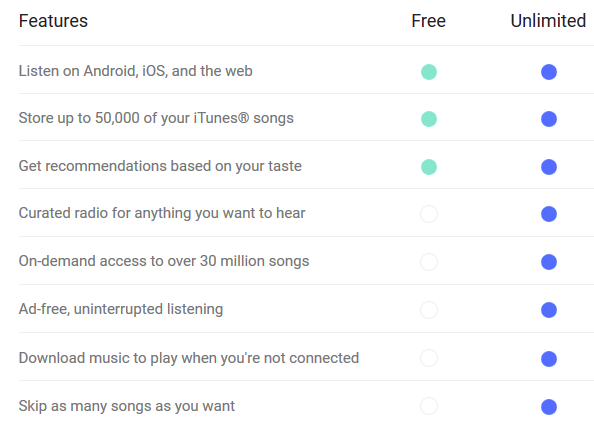 Now, your free trial lasts for 60-days at which point it will cost $9.99 per month to continue your subscription.
I think of Google Play Music Unlimited as sort of a cross between Apple Match ($27.99/yr) and Apple Music ($9.99/m)... I do think this promo is directly in response to Apple Canada's recent offer for three months free trial of their music subscription service.
I think this offer is ideal for Android phone users as Apple has not yet created an iTunes for Android, yet! This is a great way to get music off the iTunes on your computer and playable on all your devices. With support for up to 50,000 songs plus plenty of access to online (and offline) streaming, you really cannot go wrong with a deal like this from Google Play.
If you have the Google Play Music Unlimited account, then let us know what you think of it! We are always eager to hear user views on tech and software.
(Expiry: Unknown)