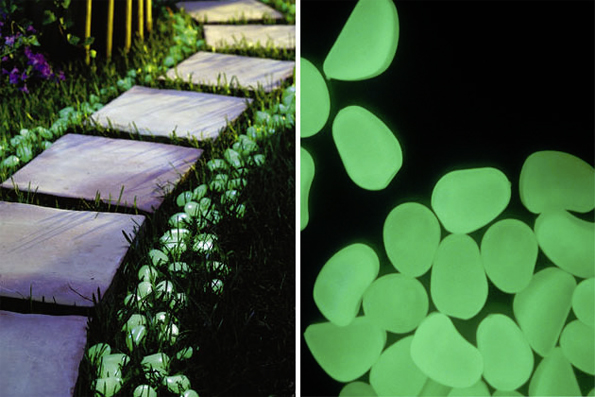 Ethical Deal is one of the many deals sites in Canada, and they sometimes have nice prices on interesting items. I stumbled on these glow in the dark pebbles - I never knew these were even a thing! You can buy a pack of 100 pebbles for only $17 including free shipping – what a great idea!
Terms: Product will be shipped automatically to address entered at checkout within 2-4 weeks of purchase. No voucher redemption is necessary.
Just so you're aware, all you have to do is order the item from Ethical Deal above, and they will ship it out directly to you.
It looks like you can also order as many sets as you need. I don't imagine that 100 pebbles would cover a very large area – so consider ordering a couple of bags if you want to cover a bigger space.
The pebbles can be used anywhere you need them; to line the driveway, walkways, paths through your yard. They could be used to edge a flowerbed, or fill a planter. You could even use the pebbles for indoors projects – such as filling the bottom of a clear vase for an interesting display when the lights are dimmed. Use your imagination!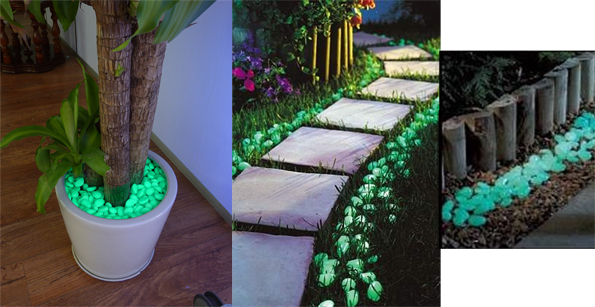 In price comparing elsewhere, this seems to be the best deal I can find for 100 glow in the dark pebbles. I did find these pebbles for only $12 at Livingdeal, but there was a $7 shipping fee which totally negated the bargain there. They seem to be $20+ at most places.
I saw these pebbles on another daily deal site and they referred to the products as "solar powered" which gave me a little giggle. I don't technically think you can class as stone as being, "powered!" Pebble power!
I have a few areas in my yard that I can imagine making use of these pebbles. There's a raised flower bed at the side of my driveway, in an area which gets quite dark at night. I'd line the side of the bed with these pebbles. Another place would be in some of the planters where I have some decorative plants. They'd look cool!
Do you like the idea of these glow-in-the-dark stones?
(Expires: unknown)