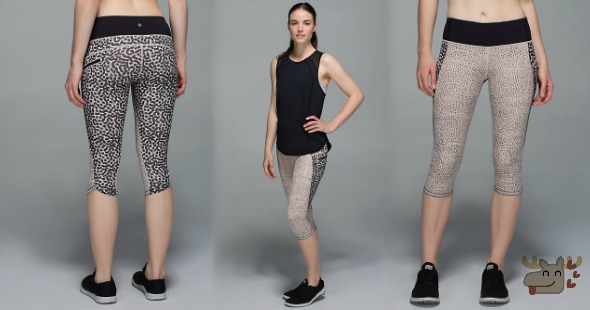 Lululemon has made too much again, but that has me excited. For one, I adore Lululemon's clothing. But I never want to pay full price. Right now you can call these Top Speed Crop Pants yours for 50% off the price, which means you will pay just $44. You will even get totally free shipping with our purchase from Lululemon.com.
These Lululemon Top Speed Crop Pants are designed for running, but quite honestly in the warmer months I would probably enjoy wearing them for many different occasions. Especially considering the price is just $44 right now, I might snag these for next spring. I wouldn't have paid the original cost which was $88, but I am okay with them being 50% off.
I do jog the occasional morning, and I find track pants just get in the way. I have been longing for a pair of stretch fabric pants that don't reveal everything but don't get in the way while I am running either. These pants are made of the Luxtreme fabric which is a low-friction fabric that will keep your workout comfortable and easy. This fabric also seems to have great shape retention, so it shouldn't become all stretched out after you have sent it through the wash cycle numerous times. Can you believe that these stretchy Top Speed Crop Pants even have multiple pockets to keep items like your iPod, phone or debit card?
Many of the reviewers say that these are not sweat-wicking fabric though, so if you are planning on seriously working out and sweating then these may not be the perfect match for you. They do, however, dry really quickly. So maybe that set back won't actually set you back from purchasing these pair of pants. If you do yoga classes or zumba, then these might be excellent. There are 8 pages of reviews, so be sure to have a read through and make sure they will suit your needs before you close the deal. There are many negative and positive reviews regarding these crop pants, but everyone will have their own opinion.
Lululemon.com offers free shipping on any and all purchases, which just makes this deal even better. Quite literally if you only spend $5 you will still get free shipping right to your door. You really can't complain about free shipping.
(Expiry: Unknown)