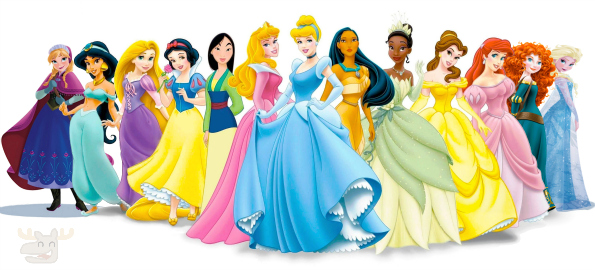 Toys R Us Canada has a fantastic sale on Disney princess costumes for happy little girls. There are a grand total of 11 Disney Princess dresses on sale from $39.99 down to $19.97 each. Receive free shipping to store (if available in your area) or free shipping on orders of $49.
The most popular costumes are probably going to be those from Frozen. There are plenty to choose from for both key characters. The Anna Coronation Dress and the Anna Adventure Dress are both popular outfits that Anna wore in the movie. Ask your little girl which one she would prefer.
For Elsa fans, this Disney Frozen - Elsa Coronation Dress looks to be the better and more accurate of the two Elsa costumes being sold. I really like both of Elsa's outfits in the movie and would be happy to wear either one if I could find an affordable adult version. Toys R Us Canada also sells the Frozen Fever Elsa Dress, which is not very accurate and reviewers seem to not like it.
There are many other costumes to choose from in this three day sale, but I thought that I would point out some of the more traditional princesses as they are still popular with young girls. This Disney Princess - Belle Dress would be my choice as she is my favourite Disney princess. I own the movie and it is one of my rainy day films.
When I was young, Ariel was the most popular princess. I swear my cousin's bedroom was pasted with every Little Mermaid thing her mother could find. This Disney Princess - Ariel Dress would be great for little girls who like to have fun under the sea.
Cinderella is always a classic Disney costume. This Disney Princess - Cinderella Dress would be great to add to a little girl's costume trunk or for her to wear on Halloween. I also wanted to mention this Disney Princess - Rapunzel Dress, which is the costume from the newer movie Tangled. I really enjoy that movie actually and have a digital copy I watch on my iPhone.
There are still several other dress costumes that I did not mention. Click through the primary link above to view them.
(Expiry: 4th October 2015)