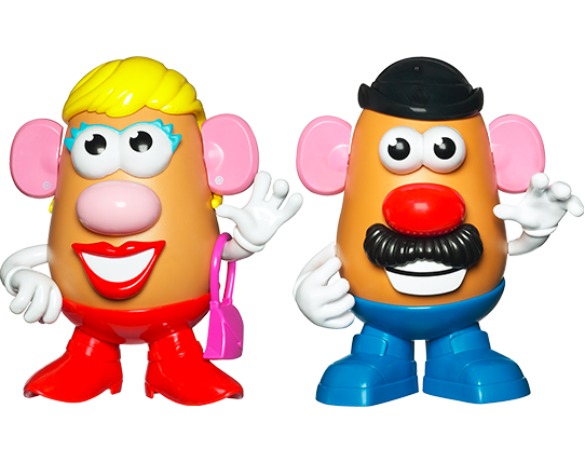 Who doesn't love Mr. and Mrs. Potato Head? Sears is having a pre-boxing day sale and some of the deals are really worth checking out, like thisMr. Potato Head figurine  down to $6.49.  This Mrs. Potato Headis also 40% off so you can get both for under $20 which makes for a great gift. Pickup is free at any Sears location and it's also free on orders over $49.
Mr. and Mrs. Potato Head are classics that kids of all ages can play with. They are often used as an educational tool to learn body parts so they are ideal for fun and learning. I know that my son loves his Mr and Mrs Potato and has been playing with them since he was one and is now three.
Keeping on with the good deals, this Step 2 LifeStyle Partytime Kitchen Playsetis 40% off and could be your "big gift" for Christmas if you are tardy with Christmas shopping (like I am!). TWhat's great about kitchen playsets is that it can be shared with older and younger kids and it can be used for kids to play together.
The last item that caught my eye in this sale is this KidKraft Train Town Set for $59.99.I've seen the KidKraft toys on sale for 50% off before, but I can't find any at such a good deal so close to Christmas with shipping that will get to you in time for the 25th. KidKraft toys are durable and very detailed, they are bound to "wow" any kid on Christmas day.
If you're looking to add some more gifts for family members, Sears is also having a today only sale on women and men's robes. Robes are always a sure hit for Christmas gifts since we could all use to replace our old ones. For men, there is this plaid flannel robe for men. It's 77% off, down to $19.99. For women there is this Jessica robeat the price of $19.99, which is 60% off the original price.
This is sale is great for those last minutes gifts with a bevy of options for all ages. I know I might get a few things before it's too late!