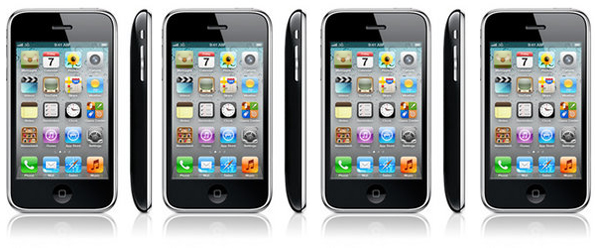 Here's a deal for a white iPhone 3GS 32GB from Rogers red hot deals. You can get the handset for only $63.42, on select 1 year plans.
Now, this deal might not be for everyone, but read on and I will explain the ups and downs.
You have to take out a 1 year plan, and the minimum cost for this will be $32.35 per month. For that you get 150 minutes included (but you can choose to double your minutes as a freebie). You can choose whether or not you want the data add-on for an extra $10 a month - this depends on you personally though. For example, I have an iPhone 4 and I never need the data - I'm almost always somewhere where I can use the wi-fi connection.
There are a few other potential costs and terms and conditions, so do make sure to have a good read before you make your order.
Some people might consider the iPhone 3GS as old and slow, which is probably when you compare it to current models. But if you want a current model, you're not going to get anything comparable in this price range.
And remember, you can get the Dell voice app which could be a really excellent tool - I wrote about it here in the Fongo post. It uses an iPhone app to give you totally free Canadian calls (would probably just need to do it through your wi-fi network). That's pretty much free unlimited calling.
And as for other ideas, the iPhone 3GS a great device for using as a media player - stores plenty of music in that 32GB!
So perhaps if you're still using an old "dumbphone" and want to upgrade to a smartphone, this could be a relatively inexpensive foray into that market. Or, if it's time to renew or get a new plan anyway and were expecting to be paying around this amount, then it could be a good deal, as it only ties you in to the plan for a single year. And as an added bonus, you'll be able to use the Bargainmoose deals iPhone app. :)