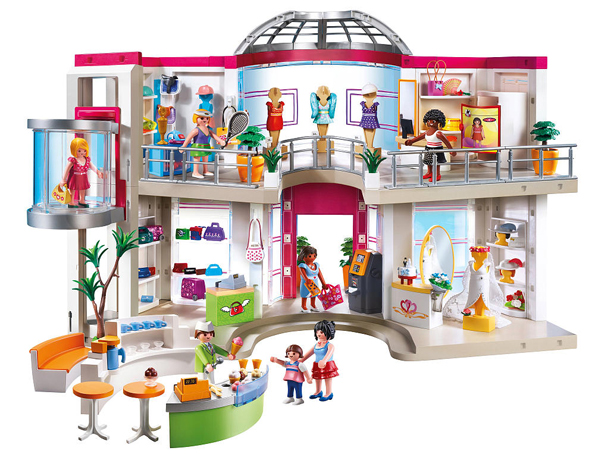 *** Price drop - another $15 off this since the time of writing! ***
If anyone is on the lookout for that BIG Santa gift, check out this deal on the Playmobil Furnished Shopping Mall Playset. This item was originally priced at $204.99, but you can get it for only $153.86$138.86 just now. Plus, you can also get totally free shipping to your home too!
The Playmobil Shopping Mall Playset also comes with 7 figures, 5 mannequins, various dresses, handbags, skirts, cash registers and loads of other accessories – there seems to be a lot with this! On this particular playset, it states that it is good for age 5 to 12, though I personally think the younger ages would get more fun out of this set.
I was looking at the reviews on Amazon.ca and they're a bit weird. There are two one star reviews on there, but one of them isn't even a review – it's just a keyboard smash of letters. On the dot com though, there are 16 reviews with this Playmobil set scoring 4.5 stars in total – this makes a lot more sense. I know that Playmobil is a super popular range of toys!
As for prices elsewhere, I can see that this set was sold for $200 at Chapters and $192 at Scholar's Choice, but neither store has it in stock. Amazon is actually the online place I can see this online in Canada, that is in stock and ready to buy right now.
Free Gund Bear
As Avigayil mentioned in a blog post a few days ago, any order of toys shipped by Amazon of $100 or more, will also come with a free Gund bear. Make sure you add him to your cart – he's $24.99 but you will see a $24.99 discount at the very last stage of your shopping cart, like this:

Nice freebie, eh?
(Expires: unknown)